030-000-268 Monopotassium Glycyrrhizinate, CAS 42294-03-1
030-000-268 Monopotassium Glycyrrhizinate, CAS 42294-03-1
Description
Description
Specifications of Monopotassium Glycyrrhizinate
| | |
| --- | --- |
| Product Name | Monopotassium Glycyrrhizinate |
| CAS Registry Number | 42294-03-1 |
| Molecular Formula | C42H61KO16 |
| Molecular Weight | 861.02 |
| Purity | ≥98 %(UV) |
| Appearance | White powder |
| Solubility | Soluble in water |
| Shelf life | 2 years |
| Functions | Sweeten foods |
Description of Monopotassium Glycyrrhizinate
Potassium glycyrrhizinate is a white or light yellow powder. It has a special sweet taste and long sweetness, so it can be processed into canned meat, seasonings, and fruit drinks.
Monopotassium Glycyrrhizinate (Licorice Extract) is a natural sweetener extracted from licorice roots. When used as a food additive, it imparts sweet effects, savory relief (tame salt effect), harmonic effect, and flavor enhancement (titian effect). This product has excellent thermal stability with a decomposition point of 220 ℃, so it can tolerate baked goods' baking temperature.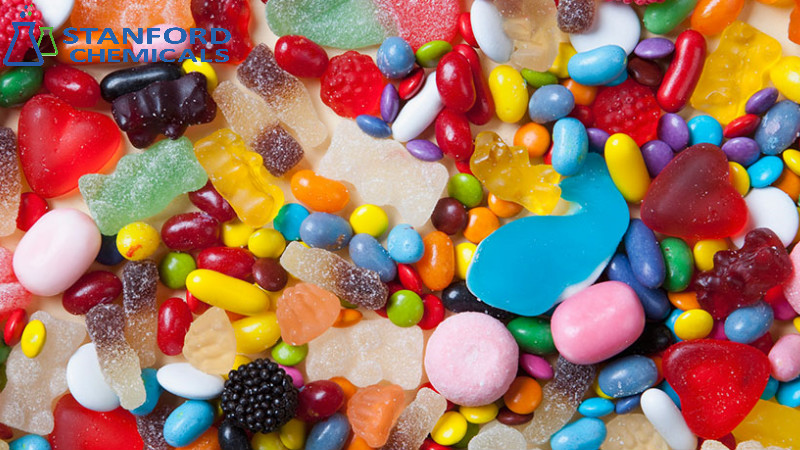 Applications of Monopotassium Glycyrrhizinate
Carbonated drinks and still beverages
Jams, jelly, milk products, syrup, confections
Baked goods, desserts
Ice cream, cake, pudding, wine, and fruit can
Submit your review

Submit

Cancel
Monopotassium Glycyrrhizinate
Average rating:
1 reviews
Oct 18, 2019
by
Lina
on
Monopotassium Glycyrrhizinate
It is so sweet.