Introduction of Dihydromyricetin:
| | |
| --- | --- |
| Product Name | Dihydromyricetin |
| CAS Registry Number | 27200-12-0 |
| Molecular Formula | C15H12o8 |
| Molecular Weight | 320.25 |
| Purity | 98%HPLC |
| Package | 20mg-1g |
| Storge | In sealed, cool and dry condition |
| Category | Standard |
Stanford Chemicals makes the most effective intoxication blocker and hangover cure available to the general population. We believe the responsible use of DHM alcohol can greatly reduce the risks associated with alcohol consumption and provide relief for the next day's hangover. Dihydromyricetin hangover reduces anxiety and susceptibility to seizures caused by withdrawal.
Why Stanford Chemicals?
1. Original fermentation technology
Stanford Chemicals' original manufacture method results in high purity. Our dihydromyricetin extract not only complies with public standard but also meets the more strict specification of our own.
2. Non-animal origin guaranteed
Stanford Chemicals is committed to ensuring non-animal origin for all raw materials in the manufacture of sodium hyaluronate.
3. Certifications and Compliance
Stanford Chemicals is managed strictly in accordance with GMP and ISO 9001 quality management system to ensure the reliability and stability of products.
4 Made In the USA
Our dihydromyricetin extract is manufactured right here in the USA, in a cGMP certified facility.
Applications of Dihydromyricetin:
Dihydromyricetin (DHM) is a natural extract of the Oriental Raisin Tree. Dihydromyricetin powder will change your relationship with alcohol forever. No product is more proven to prevent all hangover symptoms. You will wake-up not knowing you drank the night before. Research has shown that it reduces symptoms of intoxication, reduces the damage done to the liver, and prevents hangovers. Dihydromyricetin powder achieves these effects by both improving the livers' ability to metabolize alcohol and by blocking alcohol from affecting the brain's GABA receptors.
1 PREVENT HANGOVERS – Dihydromyricetin (DHM) is called the 'antidote to alcohol' because of how effectively it prevents feelings of intoxication, headbanging hangovers and other unpleasant alcohol withdrawal symptoms.
2 PROTECT YOUR LIVER AND BRAIN – Research shows Dihydromyricetin reduces alcohol-induced damage to the liver and brain.
3 NO MORE WASTED DAYS – Wake up feeling more refreshed and alert after a night out. Enjoy yourself at night and be productive the next day.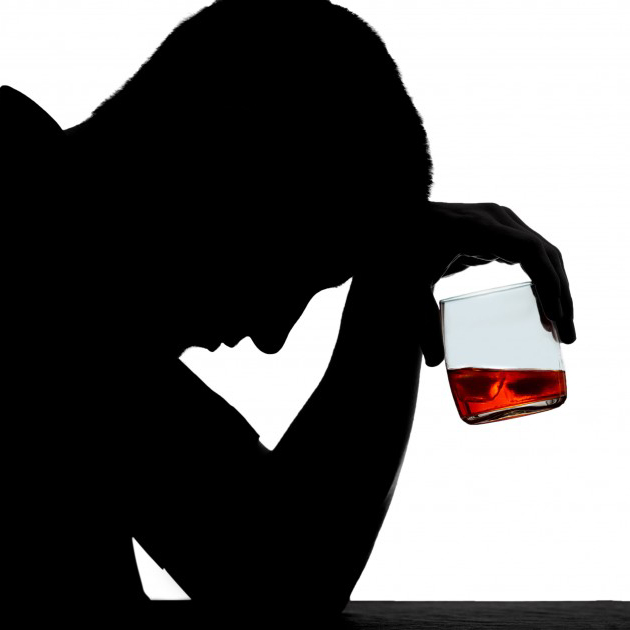 Dihydromyricetin (DHM or DMY), sometimes called Ampelopsin or Ampeloptin, is a natural antioxidant flavonoid from the Chinese vine tea plants (Ampelopsis grossedentata).
As an active herbal ingredient of the dihydromyricetin extract, it shows very promising results amongst hangover cures and has a significant protective effect against alcohol-induced liver damage.
Dihydromyricetin can work as an active free radical scavenger. The percentage inhibition of DPPH could reach 73.3%-91.5% and with the IC50 value of 5.4 mmol/L. It markedly attenuates the activity of superoxide anion generation. It also has the strong inhibitory action of Staphylococcus aureus, Bacillus subtilis and Aspergillus flavus etc. New applications have been confirmed recently that dihydromyricetin can reduce anxiety, the levels of blood sugar and blood fat; anti-inflammation; effective restraint to cell proliferation of some tumor cells.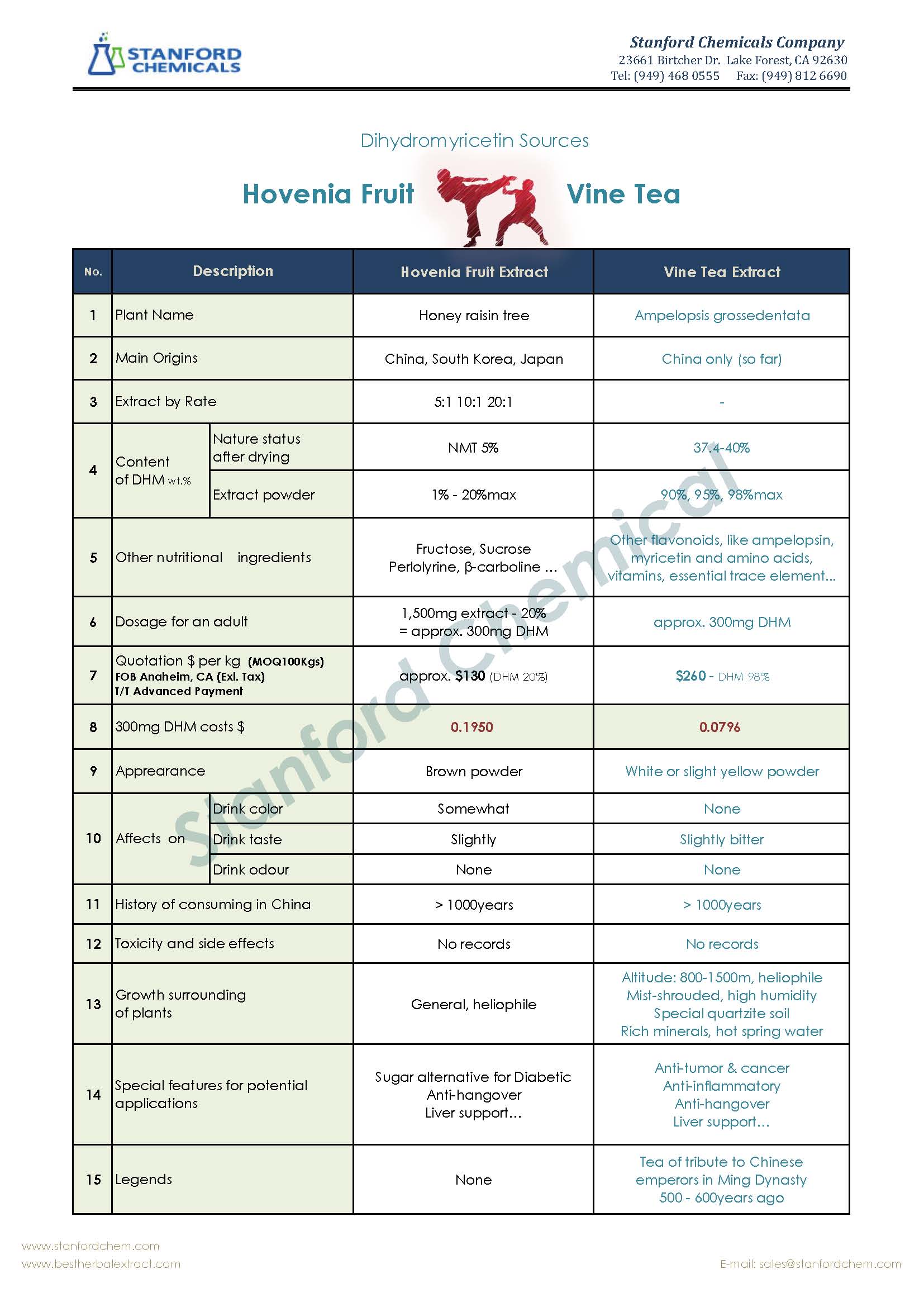 Related Articles of Dihydromyricetin Extracts Powder:
Everything You Need to Know About Dihydromyricetin
The Miraculous Effect of Dihydromyricetin
Dihydromyricetin – "Soft Gold in Flavonoids"
Can Dihydromyricetin Relieve Alcohol?
List of Dihydromyricetin Benefits

Dihydromyricetin
Average rating:
1 reviews
Jun 4, 2019
Finally, A Counterattack Against the Scorching Hangover