Best Hydrating Primers at the Drugstore Containing Hyaluronic Acid or Sodium Hyaluronate
Dry skin is a major concern when applying a base cosmetic product like foundation or concealer. These base products do not work well on dehydrated and rough skin. A good hydrating primer ensures that your skin is smooth and maintains its glow. The hydrating primer contains Hyaluronic Acid or Sodium Hyaluronate that soothes dry skins and keeps them hydrated.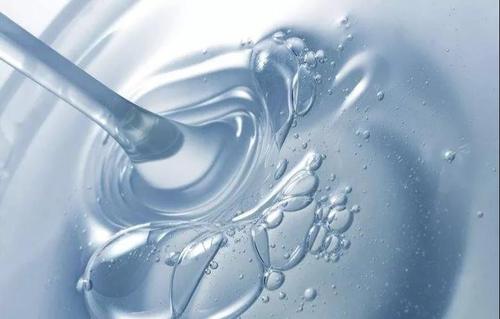 Other skincare products may seem helpful in keeping the skin moisturized, but they are never as effective as an excellent hydrating primer. Hyaluronic acid is a major component found in the best hydrating primer that helps to quench dry skin. The best primers at the drugstore contain hyaluronic acid. Hyaluronic acid absorbs moisture from the air and deposits it on the face preventing dryness. The primer helps brighten the skin and plump it up to remove wrinkle lines and help to keep it smooth.
There are a lot of primers in the market, and you might get confused while searching for the best primer that works for your skin. We've compiled a list of the best primers you can find in a drugstore containing hyaluronic acid. The primers listed here will ensure your skin remains smooth and hydrated after applying a concealer or a foundation. They ensure that your make-up stays all day while helping your skin maintain its natural glow.
1. Maybelline, Face Studio Master Prime in Hydrate Smooth
The face studio primer contains a water-soluble base mixed with other ingredients that refine the skin and ensure it remains smooth. It's a lightweight lotion, mildly thick and easily absorbed by the skin. The master prime can be found in major drug stores. It has a great formula that smoothes and softens the skin.
2. Smashbox, Photo Finish Primerizer
This works as a moisturizer as well as a face primer. The 2-in-1 combo contains Niacinamide that keeps the skin plump and Hyaluronic acid that gives the skin long-lasting hydration. It is a good primer and delivers long-lasting hydration. It is easily absorbed by the skin and provides a smooth make-up surface that prevents your foundation from settling into any pore or fine line on the skin.
3. NYX, Hydra Touch Primer
This is fused with Cantella extract and gives the skin a light and moisturized texture. The NYX primer is a water-based product. It refreshes the skin and moisturizes the skin while retaining its natural radiance.
4. Becca Cosmetics First Light Priming Filter Instant Complexion Refresh
This primer performs multiple functions. It hydrates the skin and reduces the skin's dullness while maintaining its glow. It contains Vitamin E and hyaluronic acid. Vitamin E provides the necessary protective antioxidant.
5. Laura Mercier, Pure Canvas Primer Hydrating
Dry skin makes wrinkle lines more visible. The Laura Mercier primer is very effective against dehydrated skin. It contains anti-aging ingredients, such as antioxidants vitamins A, C, and E, plus Hyaluronic acid and glycerin. This effective formula softens wrinkle lines and plumps the skin.
Hyaluronic acid is a group of sugar molecules commonly called polysaccharides. It helps to lubricate the skin and is naturally present in the body's connective tissues. Usually, the hyaluronic acid stored in the body depletes with time due to age or may be due to environmental factors, such as smoking or air pollution.
The key benefit of hyaluronic acid is to keep the skin hydrated and retain its moisture. Dehydrated skin is vulnerable to damage from external and environmental sources.
Hyaluronic acid improves skin moisture. Other benefits of hyaluronic to the skin are:
1. Hydrating the Skin: Hyaluronic acid improves skin moisture and hydrates the skin. It can be taken as a supplement or applied topically on the skin as a cream.
2. Healing Wounds: Hyaluronic acid helps in the easy regeneration of the skin tissue and makes wounds heal faster.
3. Smoothing Skin Texture: The aging process often changes skin texture. Hyaluronic acid has been found to reduce the roughness of the skin and increase its elasticity.
4. Anti-aging: Hyaluronic acid prevents the formation of wrinkles and improves the elasticity and firmness of the skin. Applying hyaluronic acid twice daily reduces the depth of wrinkle lines.
5. Reducing Dermatitis: Hyaluronic acid is a hydrating agent used to treat mild to moderate eczema.
6. Soothing Dry eyes: Eye drops containing hyaluronic acid can be used as a cure for symptoms of dry eyes.
Getting a good hydrating primer is important. It keeps parched and dehydrated skin smooth and ensures it feels softer.
At Stanford Chemicals, we provide medical-grade Hyaluronic Acid used for different medical and biotechnological applications. Our hyaluronic acid and Sodium Hyaluronate comply with public standards and quality specifications. It is also used in tissue engineering. You can contact us at (949) 812 6690 or (949) 468 0555.