070-000-229 Dehydroepiandrosterone (DHEA)
070-000-229 Dehydroepiandrosterone (DHEA)
Product Name: Dehydroepiandrosterone, DEHA
CAS No.: 53-43-0
Molecular Formula: C19H28O2
Molecular Weight: 288.43
Purity: >99 %
Appearance: White powder
Package: 1 kg/aluminum foil package, 25 kg/drum
Storage: Stored in cool & dry places, protected from direct sunlight and heat.
DHEA from Stanford Chemicals can be an ingredient in healthcare products to help with ovulation and bodybuilding. The powder can also help in medical research. Other related products: Coenzyme Q10, Vitamin D3.
Description
Description
Dehydroepiandrosterone (DHEA) Description
Dehydroepiandrosterone is a multifunctional hormone secreted by the adrenal cortex of the human body. In turn, DHEA makes other hormones such as estrogen and testosterone produce. DHEA is suitable for female preparation of test tubes, but factors such as follicle quality can affect the success rate of female test tubes. Therefore, women who want to do IVF, on the basis of taking DHEA, need to match the multivitamin and coenzyme Q10, the synergy will be better.
Dehydroepiandrosterone (DHEA) Applications
Raw materials for the production of steroid hormone drugs and birth control pills
Used in health care products to reduce ovulation difficulties, improve the quality of sexual life and play a role in reducing depression
Used in research for treating osteoporosis
Dehydroepiandrosterone (DHEA) Specifications
| | |
| --- | --- |
| Purity | >99 % |
| Specific rotation | +10 o ~ +14o |
| Melting point | 146-151 ℃ |
| Loss on drying | < 0.5% |
Dehydroepiandrosterone (DHEA) Packaging
1 kg/aluminum foil package, 25 kg/drum, or as required.
Our DHEA is clearly tagged and labeled externally to ensure efficient identification and quality control. Great care is taken to avoid any damage which might be caused during storage or transportation.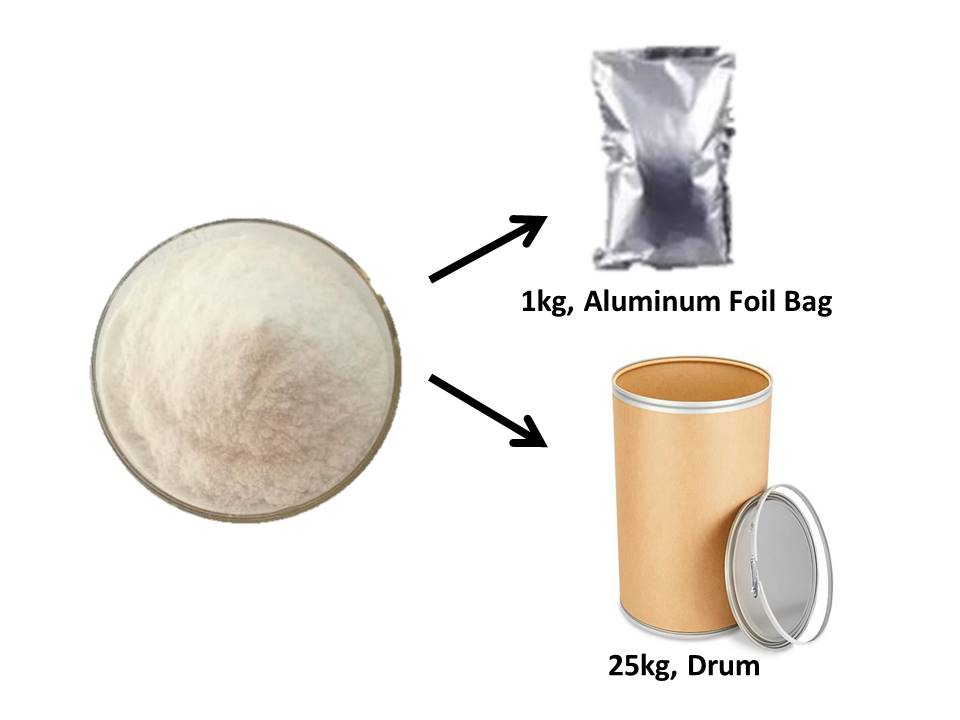 References:                                                                    
David Barad,et al.Update on the use of dehydroepiandrosterone supplementation among women with diminished ovarian function[J].J Assist Reprod Genet, 2007, 24:629-634.
Rutkowski K, et al. Dehydroepiandrosterone (DHEA): hypes and hopes. [J] Drugs. 2014 Jul; 74(11):1195-207.
Submit your review

Submit

Cancel
Dehydroepiandrosterone (DHEA)
Average rating:
1 reviews
Jul 11, 2019
by
John J. Ruf
on
Dehydroepiandrosterone (DHEA)
I had been using a cream containing a low level of DHEA, as part of a doctor-supervised diet. It really helped with food craving and energy levels while on a low calorie / low (glycemic index) carb diet.