070-000-342 Epidermal Growth Factor, CAS 62229-50-9
070-000-342 Epidermal Growth Factor, CAS 62229-50-9
Description
Description
Epidermal Growth Factor Specifications
| | |
| --- | --- |
| Product Name | Epidermal Growth Factor |
| CAS Registry Number | 62229-50-9 |
| Molecular Formula | C8H16O5 |
| Molecular Weight | 192.21 g/mol |
| Purity | 99 % |
| Appearance | White powder |
| Package | 1kg-25kg |
| Shelf life | 2 years |
| Functions | Reduce fine lines and wrinkles, speed healing, and brighten skin |
Epidermal Growth Factor Description
Epidermal Growth Factor (EGF) is the earliest discovered growth factor and plays an important role in regulating cell growth, proliferation, and differentiation.
Studies have found that EGF has the effect of resurrecting cells in vivo or in vitro. Applying EGF to the skin can simultaneously act on keratinocytes, fibroblasts, smooth cells, and endothelial cells. It can promote cell growth and proliferation, and accelerate collagen regeneration.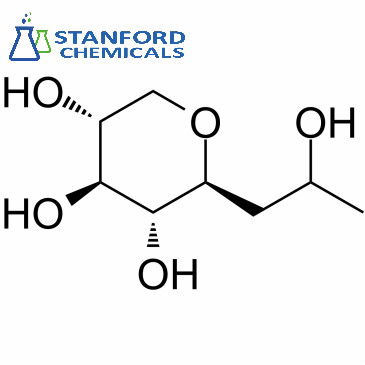 Epidermal Growth Factor Applications
Used in whitening essence to brighten skin tone
Laboratory research
Reference:
Heck, Diane E.; Laskin, Debra L.; Gardner, Carol R.; Laskin, Jeffrey D. (1992) Epidermal growth factor suppresses nitric oxide and hydrogen peroxide production by keratinocytes. The potential role of nitric oxide in the regulation of wound healing. J Biol Chem 267:21277-80.
Grahn, Jennifer C.; Isseroff, R. Rivkah. (2004) Human melanocytes do not express EGF receptors. Journal of Investigative Dermatology, 123: 244-246.