070-000-227 Sodium Ascorbyl Phosphate (SAP)
070-000-227 Sodium Ascorbyl Phosphate (SAP)
| | |
| --- | --- |
| Product Name | Sodium Ascorbyl Phosphate |
| CAS No. | 66170-10-3 |
| Molecular Formula | C6H6Na3O9P |
| Molecular Weight | 322.05 |
| Purity | 99% |
| Appearance | White powder |
| Package | 1 kg/ aluminum foil bag, 25 kg/drum or as required |
| Storage | Stored in cool & dry places, protected from direct sunlight and heat. |
| Shelf Life | 2 years |
Thanks to experiences of supplying cosmetic ingredients for over 10 years, Stanford Chemicals can provide high-quality Sodium Ascorbyl Phosphate (SAP) with competitive price. Other related products: Vitamin C, Magnesium Ascorbyl Phosphate.
Description
Description
Description of Sodium Ascorbyl Phosphate (SAP)
Sodium ascorbyl phosphate (SAP, Sodium L-ascorbyl-2-phosphate), also called Vitamin C phosphate sodium, is a vitamin C derivative. This product can be rapidly hydrolyzed to free vitamin C by phosphatase after oral or absorption into the human body through the skin. SAP has all the effects of vitamin C. It is stable in nature, has excellent anti-oxidation and anti-oxidation effect, can effectively extend the storage period of food.
Applications of Sodium Ascorbyl Phosphate (SAP)
·Used as cosmetic ingredients
·Used in various fortified food, nutraceuticals, and beverages
·Antioxidant of meat and other food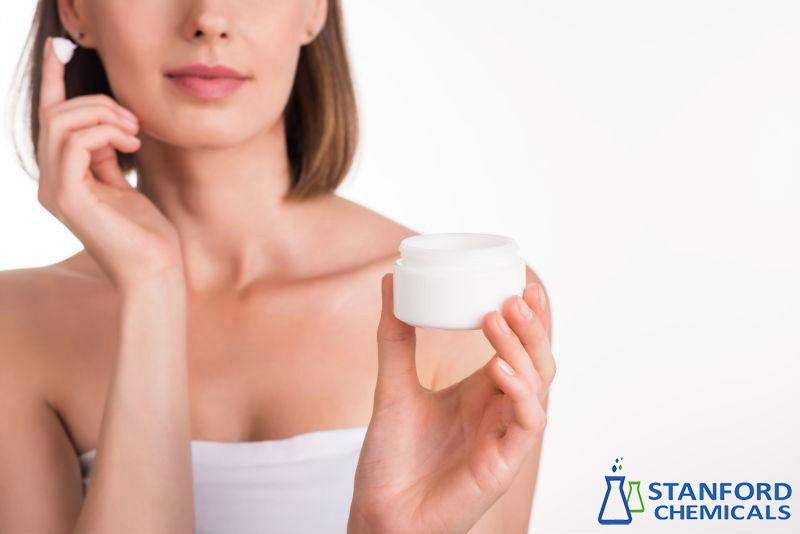 Functions of Sodium Ascorbyl Phosphate (SAP)
·Improves tyrosine activity, reduces melanin, wrinkle-reducing, and anti-aging functions
·synergy with vitamin E
·Maintain stability of skin
·Prevent the oxidation of the food
FAQ
What is the difference between SAP and ascorbic acid?
Comparing to ascorbic acid, SAP is more stable in most skincare products. SAP is a stable form of Vitamin C, with the same benefits for skin, has a lower risk of oxidation than L-Ascorbic.
Packaging of Sodium Ascorbyl Phosphate (SAP)
1 kg/ aluminum foil bag, 25 kg/drum or as required.
Our Sodium Ascorbyl Phosphate is clearly tagged and labeled externally to ensure efficient identification and quality control. Great care is taken to avoid any damage which might be caused during storage or transportation.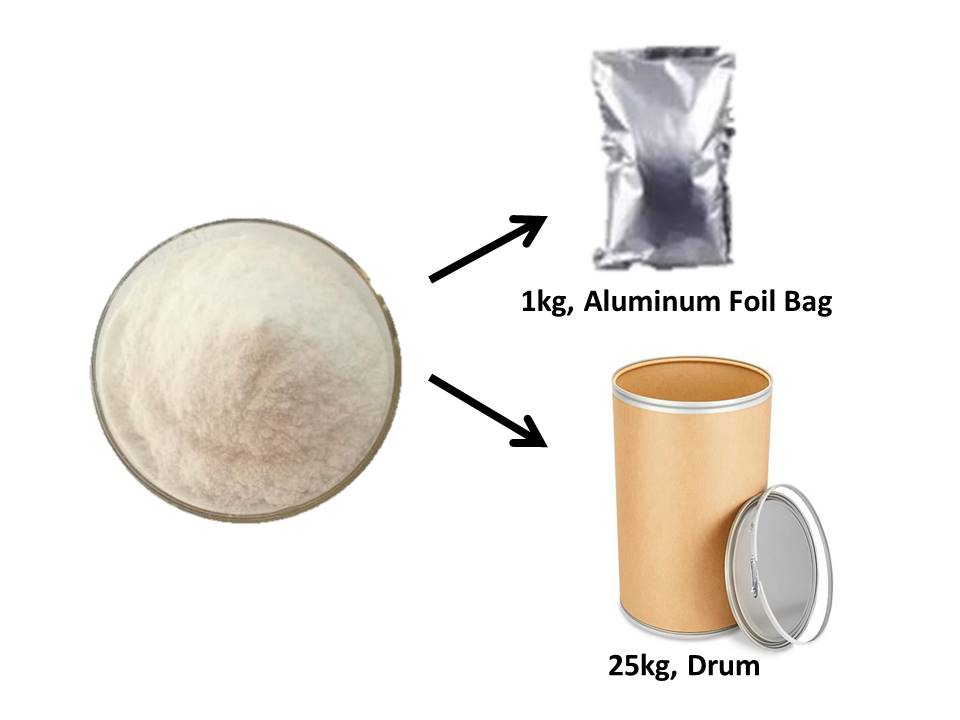 Submit your review

Submit

Cancel
Sodium Ascorbyl Phosphate (SAP)
Average rating:
1 reviews
Jul 18, 2019
by
Elaine T Ruiz
on
Sodium Ascorbyl Phosphate (SAP)
It Works. Great Value, good product.