040-000-254 Naphazoline Hydrochloride, CAS 550-99-2
040-000-254 Naphazoline Hydrochloride, CAS 550-99-2
| | |
| --- | --- |
| Synonyms | 2-(1-Naphthylmethyl)imidazoline hydrochloride; 4,5-Dihydro-2-(1-naphthalenylmethyl)-1H-imidazole Hydrochloride;4,5-Dihydro-2-(1-naphthalenylmethyl)- 1H-Imidazole Monohydrochloride; Sanorin-Spofa; Strictylon; Vasocon |
| Keywords | Vasoconstrictor, nose congestion |
| Related products | Sulfacetamide Sodium Salt |
Description
Description
Naphazoline Hydrochloride Specifications
| | |
| --- | --- |
| Product Name | Naphazoline Hydrochloride |
| CAS Registry Number | 550-99-2 |
| Molecular Formula | C14H14N2 · HCl |
| Molecular Weight | 246.74 |
| Purity | >99% |
| Melting point | 257-261℃ |
| Appearance | White powder |
| Shelf life | 2 years |
| Functions | Vasoconstrictor, treatment of allergic rhinitis, inflammatory nasal congestion, acute and chronic rhinitis. Treatment of conjunctivitis |
| Solubility | Soluble in water, alcohol, DMSO, ethanol |
Naphazoline Hydrochloride Description
Naphazoline hydrochloride is a vascular alpha 1 receptor agonist that shrinks the blood vessels. Formulations containing naphazoline have been used to treat allergic conjunctivitis and nasal decongestants. It is also an ingredient of eye drops that relieves congestion caused by inflammation of the eye.
Naphazoline Hydrochloride Applications
As an ingredient in eye drops to cure conjunctivitis
Used in the treatment of allergic rhinitis, inflammatory nasal congestion, acute and chronic rhinitis.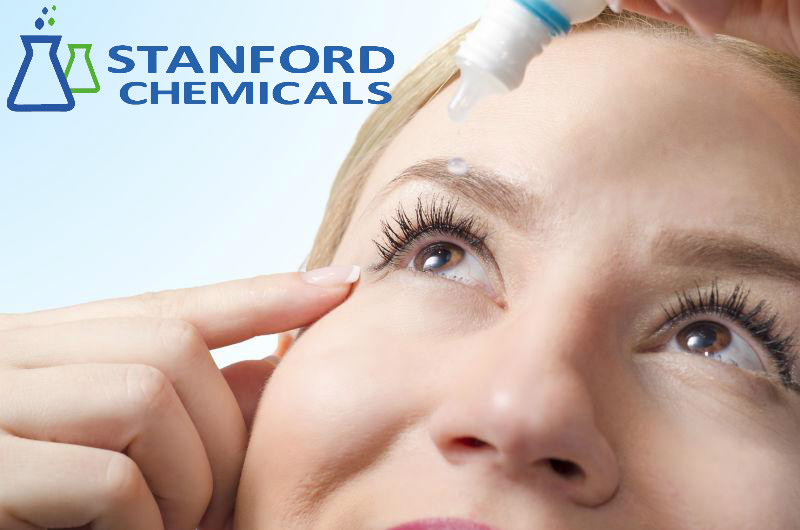 Reference:
Miller J; Wolf EH. Antazoline phosphate and naphazoline hydrochloride, singly and in combination for the treatment of allergic conjunctivitis-a controlled double-blind clinical trial. Europe PMC. 1998, 35, (2), 81-86.
Shizhong Zhu; Yang Liu. Spectroscopic analyses the interaction of Naphazoline hydrochloride with bovine serum albumin. Spectrochimica Acta Part A: Molecular and Biomolecular Spectroscopy. 2015, 98, 142-147.
Submit your review

Submit

Cancel
Naphazoline Hydrochloride
Average rating:
1 reviews
Sep 24, 2019
by
Joe J
on
Naphazoline Hydrochloride
Been using this product for years with no issues. It comes in a larger size, moisturizes properly and works well.