040-000-328 Tilmicosin Phosphate Salt, CAS 137330-13-3
040-000-328 Tilmicosin Phosphate Salt, CAS 137330-13-3
| | |
| --- | --- |
| Synonyms | Oxacyclohexadecane, Tylosin deriv. |
| Keywords | Antibacterial, bovine pneumonia |
| Related products | Tylosin Tartrate |
Description
Description
Tilmicosin Phosphate Salt Specifications
| | |
| --- | --- |
| Product Name | Tilmicosin Phosphate Salt |
| CAS Registry Number | 137330-13-3 |
| Molecular Formula | C46H83N2O17P |
| Molecular Weight | 967.13 g/mol |
| Appearance | Off-white powder |
| Shelf life | 2 years |
| Functions | Prevent and treat bovine pneumonia and mastitis |
Tilmicosin Phosphate Salt Description
Temicosin phosphate is a phosphate salt of a semi-synthetic antibiotic derivative. It can be used for the biological research and pharmacological activity of various concentrations of enrofloxacin, florfenicol, temicosin phosphate and turamycin on clinical isolates of Mannheimia bovis.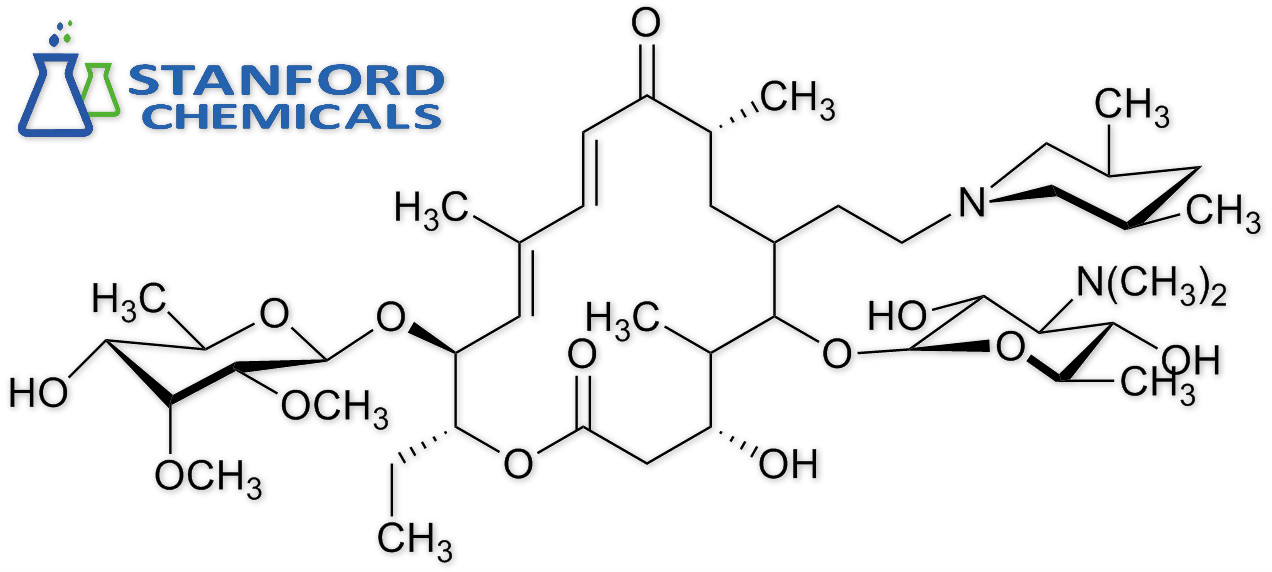 Tilmicosin Phosphate Salt Applications
Timicocin has antibacterial activity similar to macrolides and is effective against Gram-positive bacteria and some Gram-negative bacteria and Mycoplasma. It is mainly used to prevent and treat bovine pneumonia and mastitis caused by sensitive bacteria, and is also used for mycoplasmosis in pigs and chickens.