Description
Description
Lopinavir Specifications
| | |
| --- | --- |
| Product Name | Lopinavir |
| CAS Registry Number | 192725-17-0 |
| Molecular Formula | C37H48N4O5 |
| Molecular Weight | 628.81 g/mol |
| Purity | 98 % |
| Package | 1kg-25kg |
| Shelf life | 2 years |
| Functions | Prevention of HIV |
Lopinavir Description
Lopinavir is an antiretroviral drug of the class of protease inhibitors. It is used in combination with ritonavir (lopinavir/ritonavir), another protease inhibitor, in a fixed dose to fight HIV infection.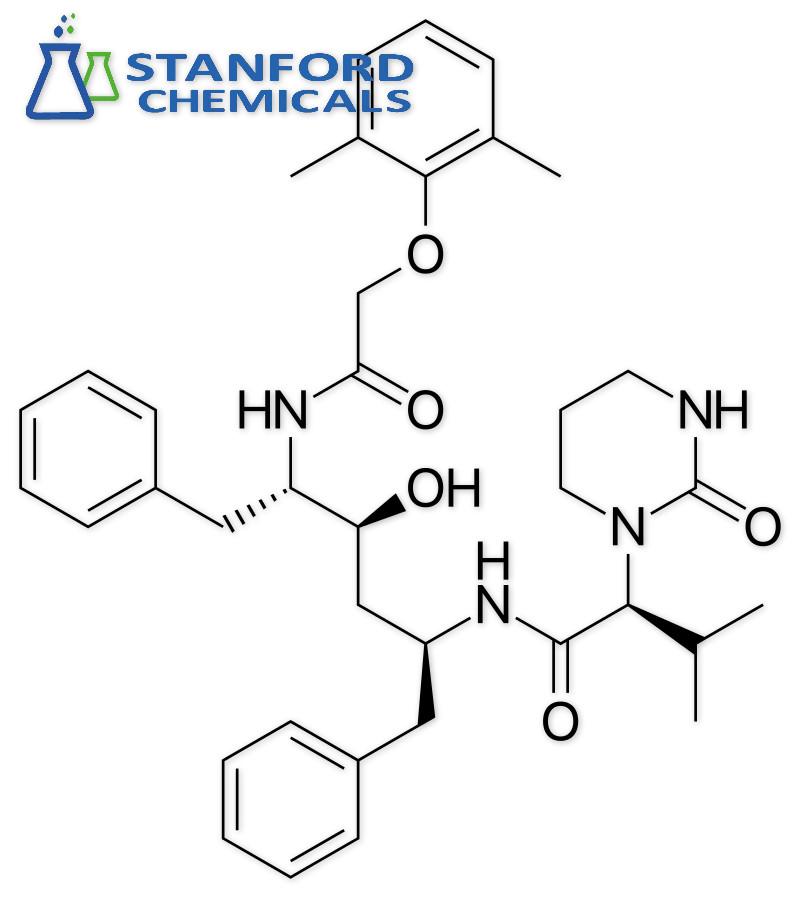 Lopinavir Applications
Lopinavir is an antiretroviral protease inhibitor used in combination with ritonavir in the therapy and prevention of human immunodeficiency virus (HIV) infection.
Lopinavir has been used as a ZMPSTE24 and human immunodeficiency virus protease inhibitor.
Reference:
Capparelli E, Holland D, Okamoto C, et al. (2005). "Lopinavir concentrations in cerebrospinal fluid exceed the 50% inhibitory concentration for HIV". AIDS. 19 (9).