What is Salicin Used For?
We all know that the first step to curing acne is anti-inflammatory, so when buying anti-acne products, we will pay attention to check whether there are anti-inflammatory ingredients in the ingredient list. Today, let's learn about salicin, a commonly used anti-inflammatory ingredient.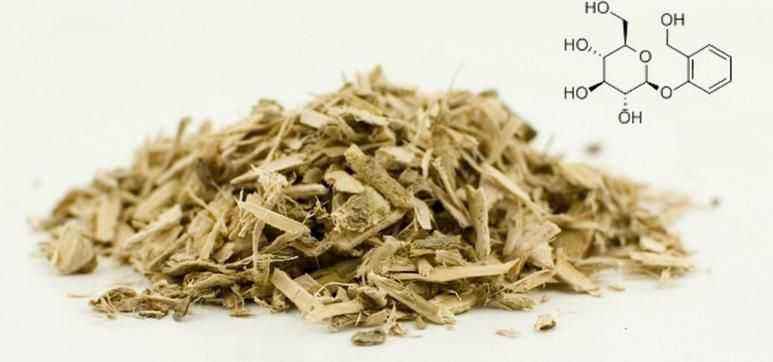 Salicin is also known as white willow bark extract. It is widely distributed in the bark and leaves of many species of willow and poplar. The effects of salicin are as follows:
1. Treatment of fever, colds, and infections
As a "natural aspirin", salicin is used to treat mild fever, colds, infections, acute and chronic rheumatic discomfort, headache, and pain caused by inflammation. Aspirin (acetylsalicylic acid), as a synthetic substitute for salicin, has potentially dangerous side effects on the gastrointestinal tract. As its natural configuration, salicin can be harmlessly transformed into salicylic acid in the blood and liver through the gastrointestinal system. The transformation process takes hours, so the results are not immediately felt by the human body, but the general effect lasts for hours.
Salicin is believed to be the source of Salix peel's ability to resist inflammation and relieve pain. The analgesic effect of willow bark is usually slower but lasts longer than that of ordinary aspirin products. One trial found that a herbal compound containing 100ng salicin could effectively improve the analgesic ability of patients with arthritis after two months of continuous administration. Another experiment found that a daily intake of 1360 mg Salix bark extract for two weeks had better efficacy in treating joint pain and/or arthritis. The use of high doses of Salix peel extract may also help relieve low back pain. A four-week trial found that Salix peel extract containing 240mg salicin could effectively reduce the deterioration of low back pain.
3. Remove cutin and improve skin quality
In a patent entitled "Salicylic acid as an anti-irritant compound in cosmetics and skin preparations for external use", salicylic acid is considered to be an effective ingredient in "the control and prevention of so-called"stinging pain". Salicylic acid can be used to treat atopic dermatitis, type I and IV skin irritation, and salicylic acid can increase the threshold of irritation for sensitive skin." The aspirin-like properties of salicin are also thought to be useful in eliminating diaper rash, herpetic inflammation, and sunburn at a concentration of about 5%.
Current uses of salicin include antipyretics, rheumatic medicines, analgesics, and cosmetics.