What Is Sodium Hyaluronate Powder Good for?
STANFORD CHEMICALS' newly developed minimalist moisturizing factor- sodium hyaluronate powder, is scientifically formulated to bring together multiple types of hyaluronic acid and its derivatives to deliver moisturizing properties that far exceed those of a single sodium hyaluronate.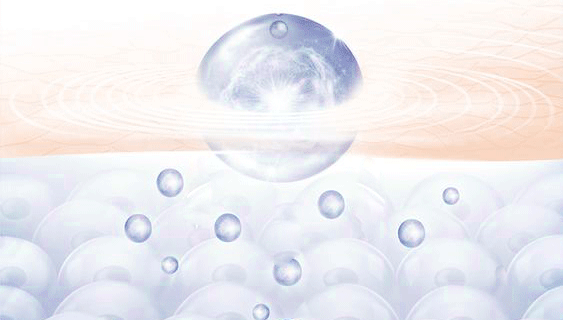 Sodium Hyaluronate Powder for Skin
It provides comprehensive and multi-layered care for the skin. It provides long-lasting moisturization, reaching the bottom of the skin to restore hydration and radiance.
It is composed of various derivatives of sodium hyaluronate, cationic hyaluronic acid, hydrolyzed sodium hyaluronate, acetylated sodium hyaluronate, 1,2-pentanediol, 1,2-secanediol, glycerin, and water.
1. Adsorbs on the surface of skin hairs, is rinse-resistant and plays a continuous hydrating role.
2. Forms a breathable film to lock in moisture and isolate it from UV rays.
3. It can nourish the skin and increase the elasticity of the skin.
4. Mild and non-irritating, the acetyl group introduced penetrates into the muscle base and moisturizes deeply.
5. Penetrates the skin, deeply hydrates, and revitalizes cellular activity.
6. Deep penetration to form an invisible dense protective film, anti-inflammatory and allergy-relieving cell barrier.
7. It can moisturize for a long time, reach the bottom of the muscle and replenish water efficiently, make the skin recover hydrated and glowing, and enhance the key role of permeability, water locking and moisturizing, anti-aging, etc. on the basis of single sodium hyaluronate moisturizing properties.
What Are the Features of Sodium Hyaluronate Powder?
1. Golden ratio: Based on the characteristics of sodium hyaluronate and its derivatives with different molecular weights, it is scientifically proportioned through research and testing.
2. Multi-level action: Multi-molecular weight sodium hyaluronate and its derivatives play different efficacy roles to build a three-dimensional action framework and stronger water-locking and moisturizing performance.
3, Safe and stable: raw material compliance production, quality system strict control, to ensure the quality of the product and safety.
Hair care: shampoo, conditioner, hair mask, etc.
Skincare: moisturizing water, lotion, cream, essence, etc.
Washing and care: facial cleanser, makeup remover, etc.
External medical devices: cold compresses, moisturizing patches, etc.
Conclusion
STANFORD CHEMICALS keeps improving its own R&D capability and quality management system,  insists on green scientific production, and helps SCC brand to build a powerful Sodium Hyaluronate Powder for functional skin care products!