Something You Need To Know About Cosmetic Grade Hyaluronic Acid
In recent years, the skincare industry has undergone tremendous changes.
Today, let's talk about hyaluronic acid. Let's start with the basics.
In the cosmetic industry, the formulators are striving to get safer and more efficient cosmetic raw materials. Sodium Hyaluronate (HA), which is well-known as the natural moisturizing factor, is just this kind of compound.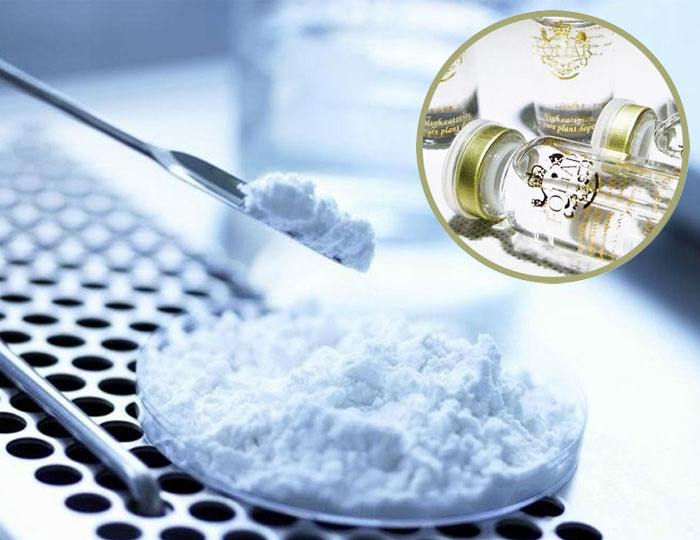 Stanford Chemicals as a professional HA manufacturer is managed strictly in accordance with GMP and ISO 9001 quality management system to ensure the reliability and stability of products.
1. High safety
2. ECOCERT certification
3. Non-animal origin bacterial fermentation
4. A series of safety tests carried out by authorized testing organizations
5. High purity
Cosmetic hyaluronic acid has very low impurities (such as protein, nucleic acid, and heavy metal)
There is no pollution of other unknown impurities and pathogenic microorganisms in the production process assured by strict production management and advanced equipment.
High Molecular weight Hyaluronic Acid
>1,000 kDa
Lubricating and film-forming, moisturizing, preventing skin damage, thickening, and keeping emulsion stable
10 kDa~ 1,000 kDa
Nourishing the skin, long-lasting moisturizing
Oligo Hyaluronic Acid
<10 kDa
Trans-dermal absorption, deep hydrating, anti-aging, repairing skin damage
Smooth and not sticky feeling; Forms a crosslinked network on the skin surface; Long-lasting moisturizing effect because of its good stability; Increases skin elasticity and reduces skin roughness.
Substantive Sodium Hyaluronate
High substantivity, can be used in rinse-off products. As a conditioning moisturizer, it helps to reduce the inflammation to the skin caused by surfactants present in formulas and feeling smooth.
Hyaluronic Acid Applications
It is widely used in cream, emulsion, essence, lotion, gel, facial mask, etc. Hyaluronic acid (HA) acts on the skin conditioning, which can automatically regulate in different environments, keep the skin moist and refreshing, make the skin more elastic, play the role of anti-wrinkle, anti-aging, and beauty.
The dosage of Hyaluronic Acid powder for skincare products is:
0.1% ~ 0.5% for HA powder
10% ~ 50% for HA solution
1-5% for Hyacross
0.5-1% for cationHA
Dissolving in water. Heating can accelerate the dissolution of HA.
Makeup
Lipstick, eye shadow, foundation, etc.
Hyaluronic acid should be used as the first step in your beauty routine. It will create a protective barrier for your skin, keeping it moisturized and creating a better canvas for makeup and other beauty products.
Facial cleanser, body wash, etc.
The first step to any skin treatment is cleansing. Using a good cleanser eliminates the dirt, sebum, and bacteria from the pores without drying your skin. On a wet face, gently massage the cleanser using circular motions in an upward and outward direction. Wipe it off with cotton wool and wash it off with warm water. Use a clay-cleansing mask once a week, if you have extremely oily skin.
Haircare
Shampoo, hair conditioner, styling gel, hair restorer, etc.
Shampoo and conditioner use Hyaluronic Acid, formulated with amino acids and biotin isolates to visibly improve hair density, fullness, and softness. They are paraben and sulfate-free, using natural and innovative formulations to bring next-level haircare that is gentle enough for regular use.