WHAT WAS THE IMPACT OF GLUCOSAMINE SULFATE, MSM AND CHONDROITIN SULFATE AS A TREATMENT FOR YOUR ARTHRITIS?
In its simplest term, arthritis is the inflammation or swelling of one or more joints in the body which causes pain and stiffness and it mostly gets worse with age. The most common form of Arthritis is Osteoarthritis (wear and tear) which usually arises due to age and most often affects joints like the fingers, knees, and hips. Although, osteoarthritis may sometimes surface as a result of a previous injury or accident too. Other known types of arthritis include; Ankylosing Spondylitis which affects the lower back, Juvenile Arthritis, that is, arthritis in children below 16 years, Gout (a disease that causes hard crystal of uric acid to form in the joint), Psoriatic Arthritis which is common with people with Psoriasis as an underlining condition and Rheumatoid Arthritis which causes the immune system to attack the synovial membrane in the joint. It is worthy of note that the factors that make one susceptible and disposed to having arthritis include age, lifestyle, sex, and obesity.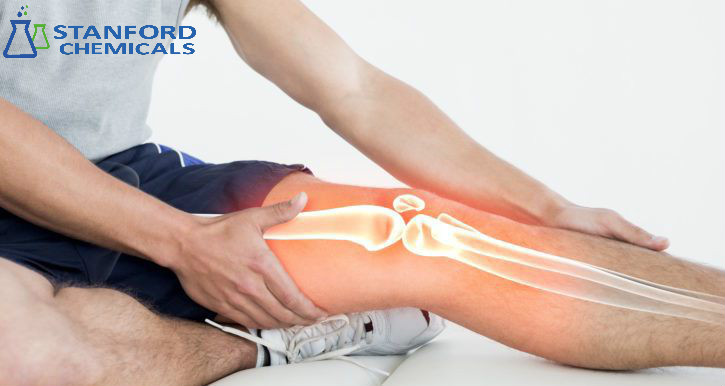 Symptoms of Arthritis may include lingering joint pain, stiffness of the joint, that is, experiencing difficulty in moving the joints, swelling or inflammation around the joints, redness of the joint, and a decrease in the range of motion of affected joints (s). Various reports have posited that there is no cure for arthritis, however, in recent times, there has been improvement in treatment and maintenance for many types of arthritis as early treatment of arthritis turns out positive. It is clear from the foregoing that there are treatments that can help one manage Arthritis as a condition. However, these treatment plans also depend on how severe the damage caused is, the signs and symptoms, and the underlining health condition of the patient.
Over the years, arthritis has been treated and maintained by using various means to reduce pain, stiffness, and inflammation. The popular medications used to treat arthritis include Nonsteroidal Anti-Inflammatory Drugs (NSAIDs) to relieve pain and reduce inflammation, Counterirritants, Steroids, Disease-Modifying Antirheumatic Drugs (DMARDs), Supplements such as Glucosamine (Glucosamine hydrochloride and Glucosamine Sulfate), Methylsulfonylmethane (MSM), Chondroitin Sulfate, Therapy and Surgery for Joint Repair, Joint Replacement or Joint Fusion.
Glucosamine, MSM, and Chondroitin are known options used in the treatment of arthritis. They are natural chemical compounds and they are also synthetically manufactured in the form of supplements. These compounds, Glucosamine and Chondroitin are found in healthy cartilages, that is, the connective tissue that pads and cushions joints while MSM is found in foods such as meats, fish, fruits, vegetables, and grains. Glucosamine and Chondroitin have proven to help in battling or maintaining arthritis as they seem to protect the chondrocytes, a cell that helps to maintain the cartilage structure and is crucial for the process of endochondral ossification which is useful for bone development. Studies have also shown that these chemical compounds and supplements have the potentials to slow cartilage deterioration in the joints, and also help to reduce pain in the process.
Glucosamine is a product of cellular glucose metabolism and it is popularly classified into two main types to wit; Glucosamine Sulfate and Glucosamine Hydrochloride. The major difference between the two is that the Glucosamine Sulfate is not as concentrated as the Glucosamine Hydrochloride and more so, the Glucosamine Hydrochloride does not contain the sulfur content required for rebuilding and repairing cartilage while the Glucosamine Sulfate does. However, they both function as the primary building block for proteoglycans, large molecules in cartilage that gives cartilage its cushioning attributes to the joints. They are also easily absorbed into the body system after consumption or application. The glucosamine sulfate is not, but in a way similar to non-steroidal anti-inflammatory drugs as it also has a unique anti-inflammatory effect in fact, experiments have it that the glucosamine sulfate may help break down cartilages associated with arthritis and more so, has potential in building up the cartilages. This supplement has been shown to help maintain the cartilage structure from the rapid deterioration of the affected joint and other joints and subsequently reduce pain and stiffness. Glucosamine sulfate has been reported to be effective and efficient and has a major impact on maintaining arthritis as it provides some pain relief reduces inflammation, demonstrates a protective effect, rebuilding and repairs cartilage.
Another supplement used in mitigating the effect of Arthritis is Methylsulfonylmethane (MSM) and its composing compounds could be found in dietary sources such as fresh fruits and vegetables, milk and dairy products, meat, fish, and grains. Research has shown that MSM not only reduces inflammation by increasing the glutathione level in the body, but it also protects the cartilage from degradation as it is apparent that it contains the sulfur element which helps rebuild and repair worn cartilage. MSM has proven its effectiveness by decreasing joint pain, enabling speed recovery by reducing muscle damage and stress, relieving allergy symptoms, and boosting overall body immunity.
Furthermore, the Chondroitin sulfate is a glycosaminoglycan and also a natural cartilage component. It is alleged to help in the formation of the hyaline cartilage which is a connective tissue that pads and cushions joints. Chondroitin sulfate is a larger molecule that is found in the cartilage and it is mostly used orally in supplements form with other supplements such as Glucosamine Sulfate in the treatment of osteoarthritis. When it is taken as a supplement, Chondroitin Sulfate increases the synthesis and fusion of various cartilage components to prevent the cartilage from degenerating or breaking down. Chondroitin Sulfate is usually derived from bovine, porcine, chicken, or fish cartilage sourced by extraction and purification procedures. In fact, Chondroitin Sulfate is one of the building blocks of the cartilage and it also helps to slow the wear and tear of the cartilage breaking down. Chondroitin Sulfate also reduces the activities of enzymes and substances that break down collagen in joints that cause osteoarthritis and it also has several anti-inflammatory properties.
In conclusion, these supplements, Glucosamine, both Glucosamine Hydrochloride and Glucosamine Sulfate, Methylsulfonylmethane (MSM), and Chondroitin Sulfate are all impactful and effective supplements in treating Arthritis. The fact is that they are not NSAIDs nor are they DMARDs, however, they are effective and efficient in reducing and mitigating the pain associated with Arthritis. They provide an anti-inflammatory impact and most importantly, they help in rebuilding and repairing worn-out cartilage to protect the joint from negligible wearing and tearing of cartilage which may lead to or cause arthritis.