Description
Description
DL-Malic Acid Specifications
| | |
| --- | --- |
| Product Name | DL-Malic Acid |
| CAS Registry Number | 617-48-1 |
| Molecular Formula | C4H6O5 |
| Molecular Weight | 134.08 g/mol |
| Purity | 99% |
| Appearance | White powder |
| Package | 1kg-25kg |
| Shelf life | 2 years |
| Functions | Gently removes dead skin cells and strengthens skin metabolism. |
DL-Malic Acid Description
Malic acid is a chemical found in certain fruits and wines. In manufacturing, malic acid is used to adjust the acidity of cosmetics. It can tighten pores and shrink water. It can regulate skin oil secretion and strengthen pores.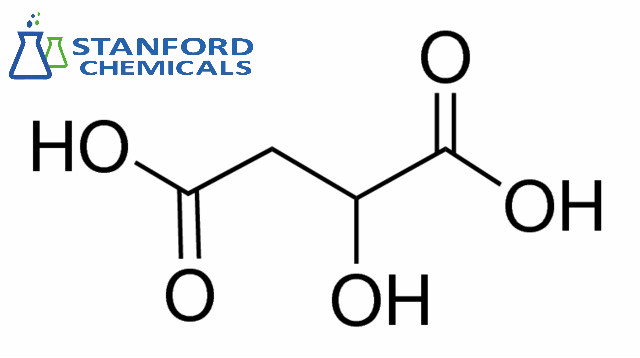 DL-Malic Acid Applications
Used in personal care products to regulate skin oil secretion.
DL-Malic acid is mainly used as an acidulant in the food industry.
Reference:
Duarte, A.M.; Caixeirinho, D.; Marreiros, A. (2012). "Organic Acids Concentration in Citrus Juice from Conventional Versus Organic Farming". Acta Horticulturae (933): 601–606.
The Origin of the Names Malic, Maleic, and Malonic Acid Jensen, William B. J. Chem. Educ. 2007, 84, 924.