040-000-274 Licochalcone A, CAS 58749-22-7
040-000-274 Licochalcone A, CAS 58749-22-7
Description
Description
Specifications of Licochalcone A
| | |
| --- | --- |
| Product Name | Licochalcone A |
| CAS Registry Number | 58749-22-7 |
| Molecular Formula | C21H22O4 |
| Molecular Weight | 338.4 |
| Purity | 6%-90% by HPLC |
| Loss on drying | ≤5.00% |
| Appearance | Yellow powder |
| Shelf life | 2 years |
| Functions | Anti-inflammation, anti-allergic, regulate immune system |
Description of Licochalcone A
Licochalcone A is a natural chalcone in roots and rhizomes of licorice. It can anti-inflammation and whitening skin, thus, Licochalcone A has been used as a skin lighting agent in cosmetics. It has been reported that Licochalcone A (10-50 µM) induces apoptosis and suppresses migration and invasion of cancer cells in vitro. Its antibacterial properties against spore-forming bacteria and anti-parasitic actions have also been reported.
Licochalcone A (LCA), a chalconoid derived from the root of Glycyrrhiza inflata, has been known to possess a wide range of biological functions such as antitumor, and anti-angiogenesis, antiparasitic, anti-oxidant, antibacterial and anti-inflammatory effects.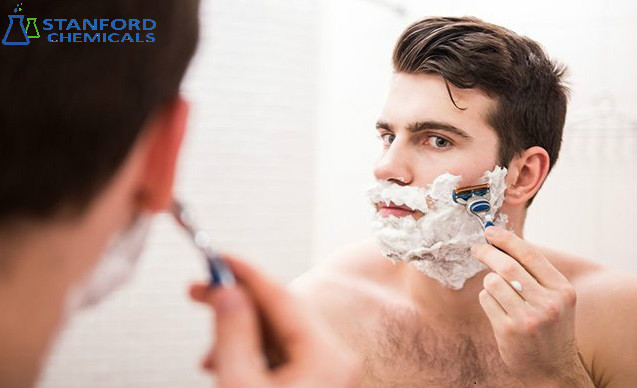 Applications of Licochalcone A
Ingredient of cream, bath cream, and aftershave
Reference:
Weber, T.M., Ceilley, R.I., Buerger, A., et al. Skin tolerance, efficacy, and quality of life of patients with red facial skin using a skincare regimen containing Licochalcone A. J.Cosmet.Dermatol. 5, 227-232 (2006).
Tsai, J.P., Hsiao, P.C., Yang, S.F., et al. Licochalcone A suppresses migration and invasion of human hepatocellular carcinoma cells through downregulation of MKK4/JNK via NF-κB mediated urokinase plasminogen activator expression. PLoS One 9(1), 1-12 (2014).
Ziegler, H.L., Hansen, H.S., Staerk, D., et al. The antiparasitic compound licochalcone a is a potent echinocytogenic agent that modifies the erythrocyte membrane in the concentration range where antiplasmodial activity is observed. Antimicrobial Agents and Chemotherapy 48(10), 4067-4071 (2004).
Submit your review

Submit

Cancel
Licochalcone A
Average rating:
1 reviews
Nov 4, 2019
by
Judy Russell
on
Licochalcone A
OMG moment! It really works